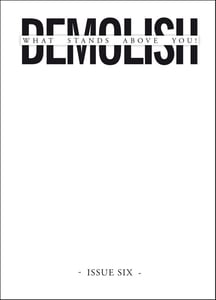 $

5.00 - On Sale
Inside this zine are artworks by Douglas Arana, Johnny Beez, Shane Keen, Matt Limmer, Clint Searston and Jonathan Tse. Along with writing by Nathan Roche.
This zine features original artwork created by uniquely Queensland based artist, mainly from North Queensland. It was put together in the hope of giving people inspiration to go out and create artwork.
This zine is 72 pages, black and white and limited to 100 copies.